Statement and Press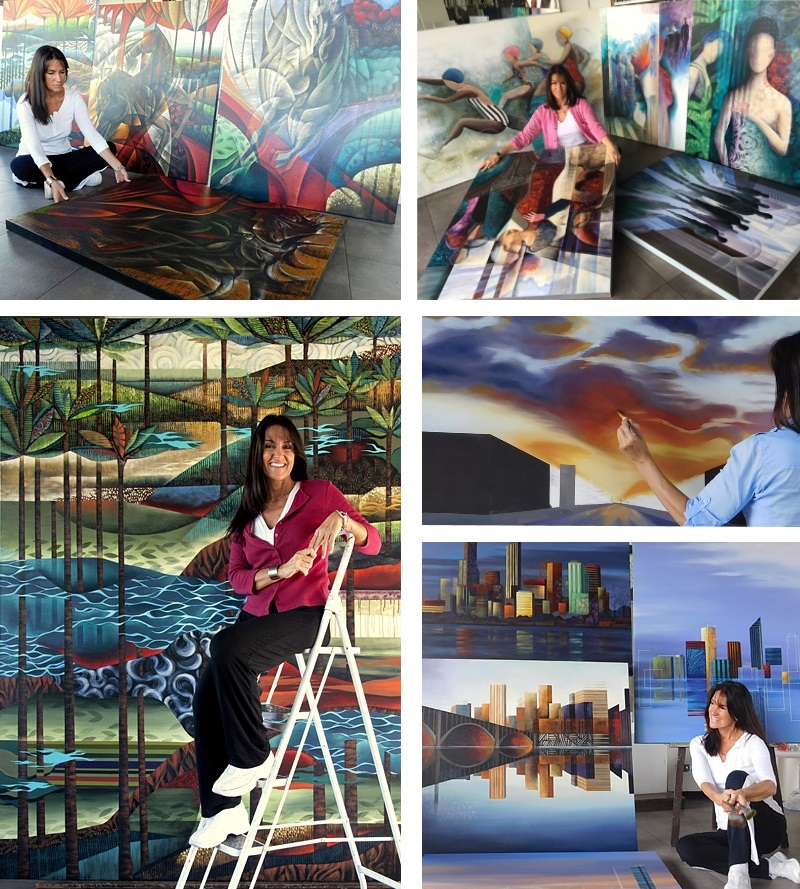 Statement
My works are visual interpretations of the complexity of relationships. I explore these complexities by interweaving techniques and materials - painting, printmaking and collage on wood, paper or canvas -and by the playful layering of patterns and surface textures and the combination of realistic and abstract imagery.
In my work, the world is experienced from multiple perspectives. The figures move back and forth in space -a psychological space, a metaphorical space, a human and a natural space. Lines and forms break and repeat, nodding to the multiple perspectives of Cubism and the dynamism of Futurism. The same figure is repeated multiple times, blending among other figures and merging with the background as metaphors of the interconnections among human beings and with nature, and of the continuous processes of transformation and transience, in constant allusion to the ephemeral quality of life. In my works, time is not linear. It folds and unfolds, everything is interrelated: relationships, perception, humanity and nature.
Process is a very important aspect of my work. The work develops and reveals to me while I play with forms, colors and materials. My latest works have been an exploration of new ways of expression, by breaking the classical rectangle and expanding dimensionality. The works are no longer about drawing and painting alone, I am creating environmental experiences through assemblages, sculptures and installations. Experiences to feel, more than to intellectually dissect.
Press
Featured in CREATE! Magazine
Summer 2021 Edition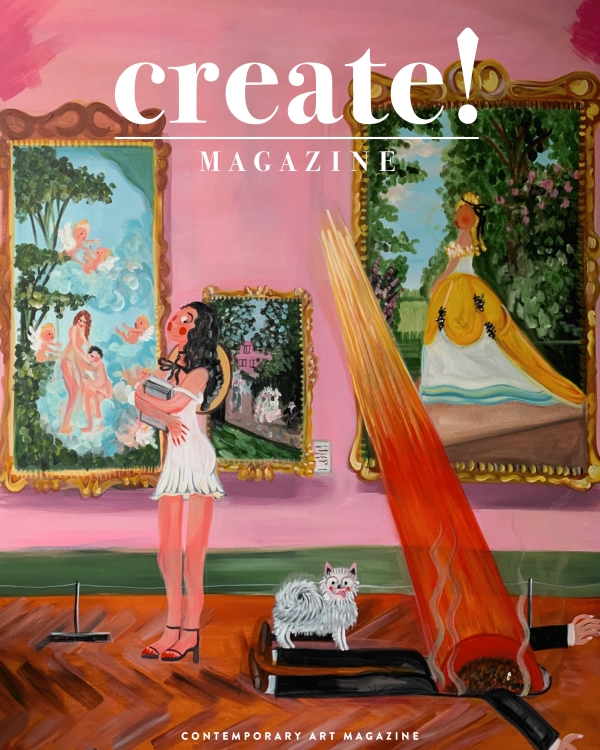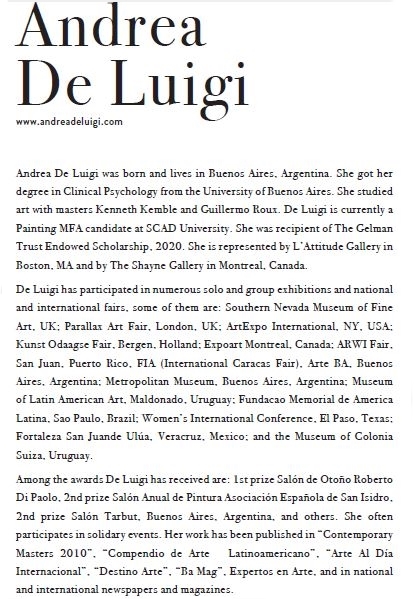 Page 099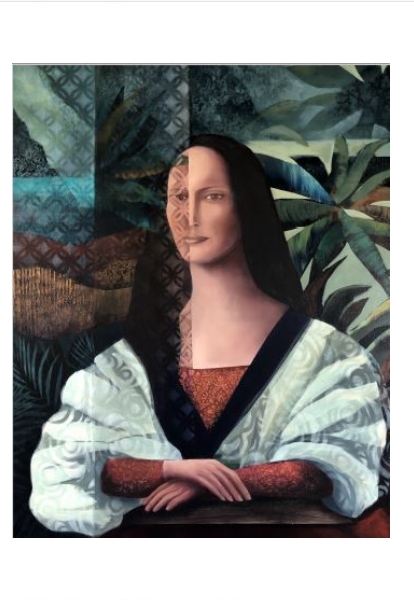 Page 100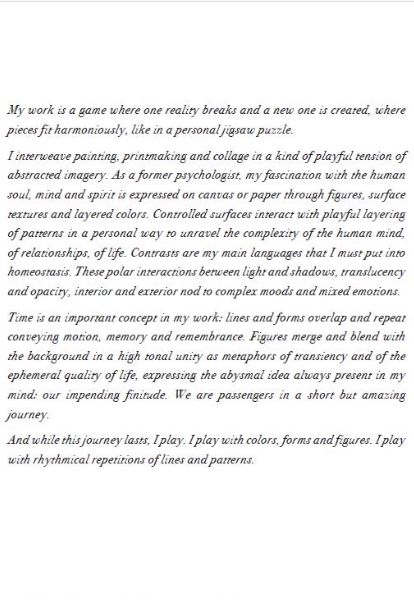 Page 101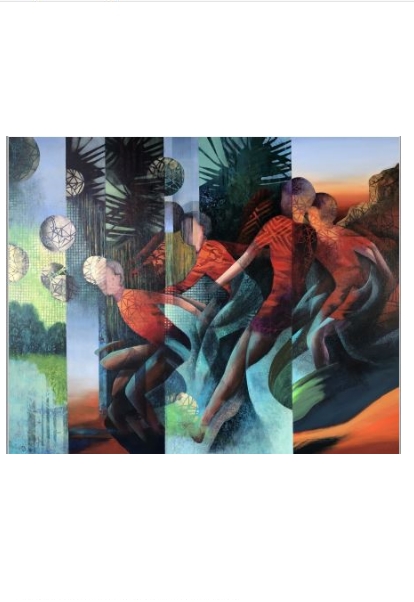 Page 102
---
Alexander Ink Juried Exhibition
Hosted by the SCAD printmaking department, Alexander Ink features work across disciplines incorporating printmaking processes into the creative process.
Reception: Sept. 17, 2021
Now through Saturday, Sept. 25.
Alexander Hall Gallery
668 Indian St.
Savannah, GA, USA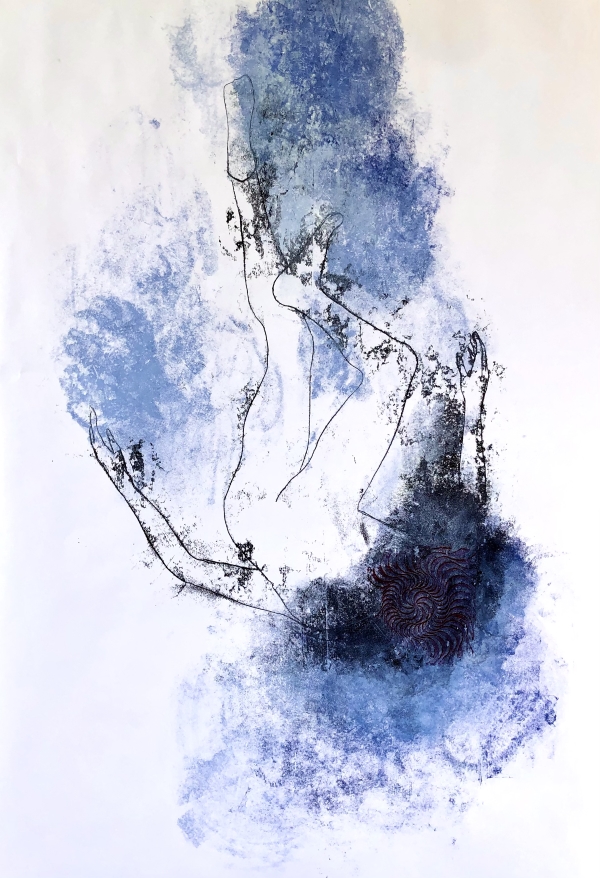 ---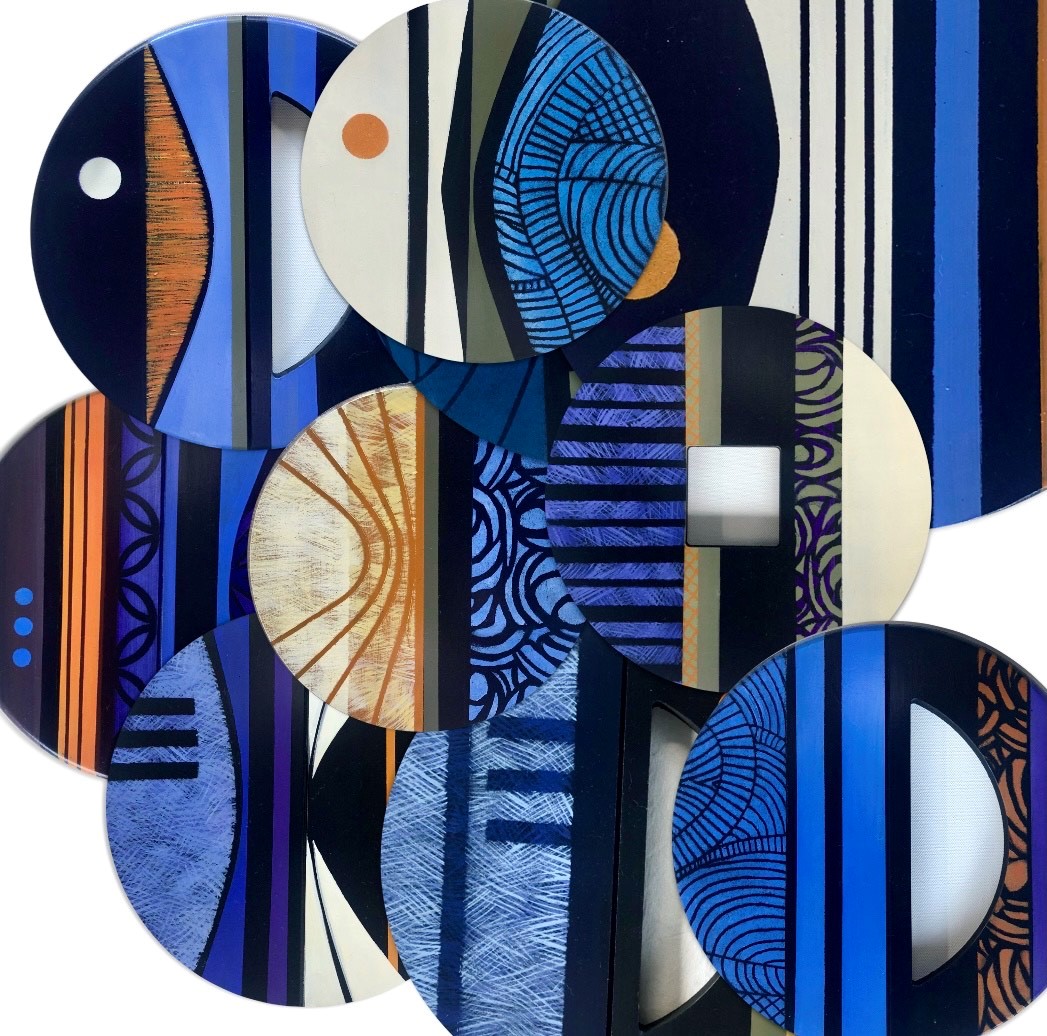 Round Objects Installation
Commissioned by L'Attitude Gallery, in Boston.
---
Expertos en Arte Magazine
edición Núm 35 - septiembre 2018
---
Revista WWW.REVISTABAMAG.COM.AR
---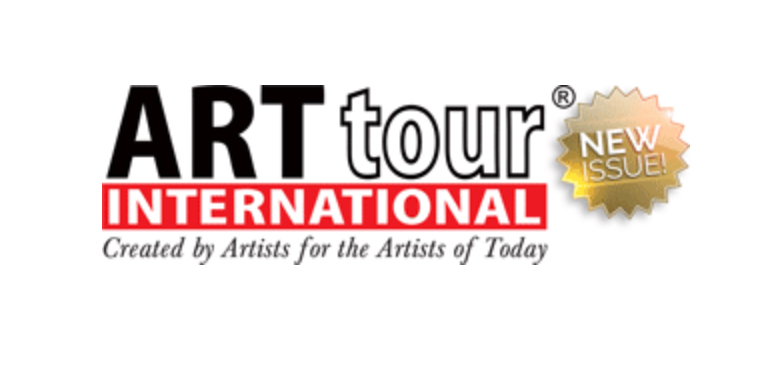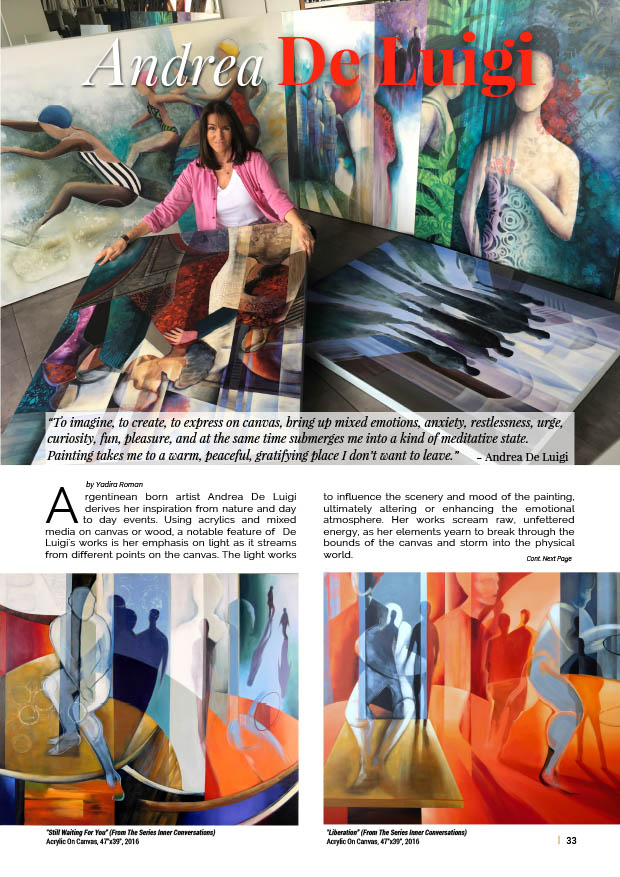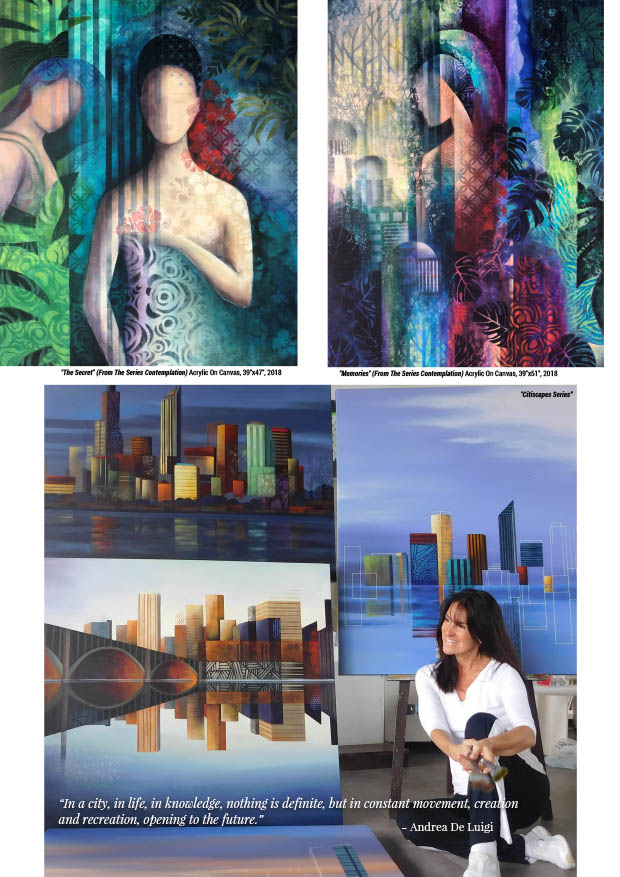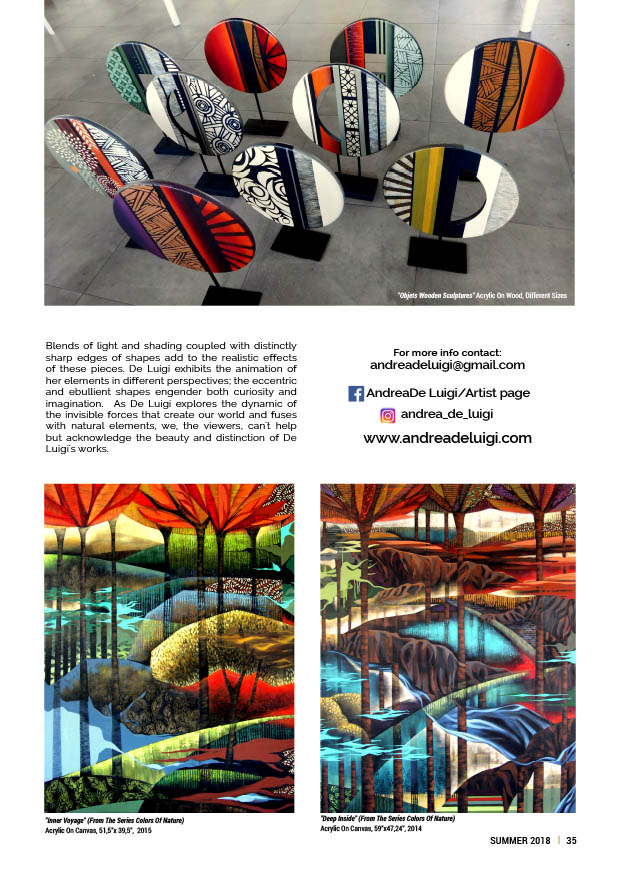 ---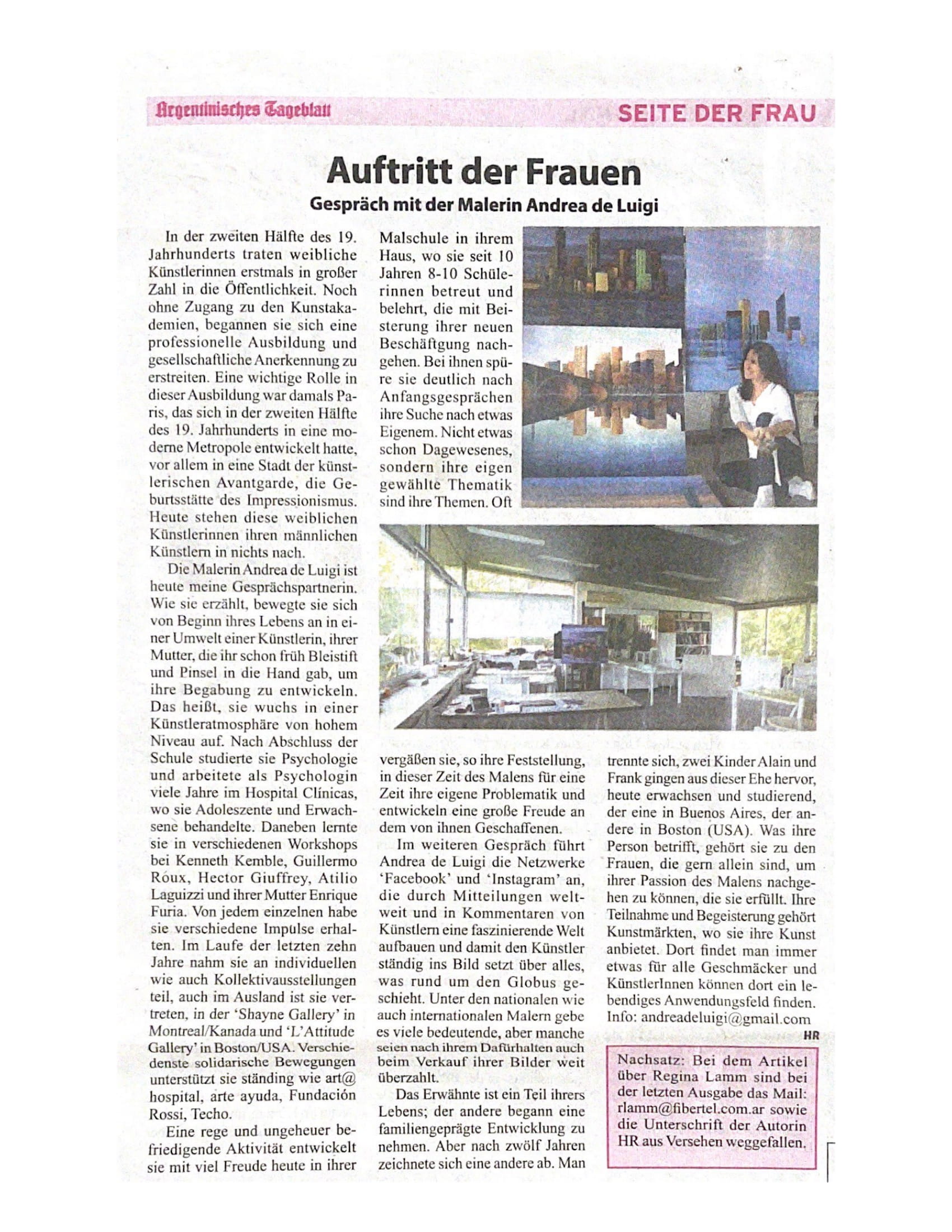 ---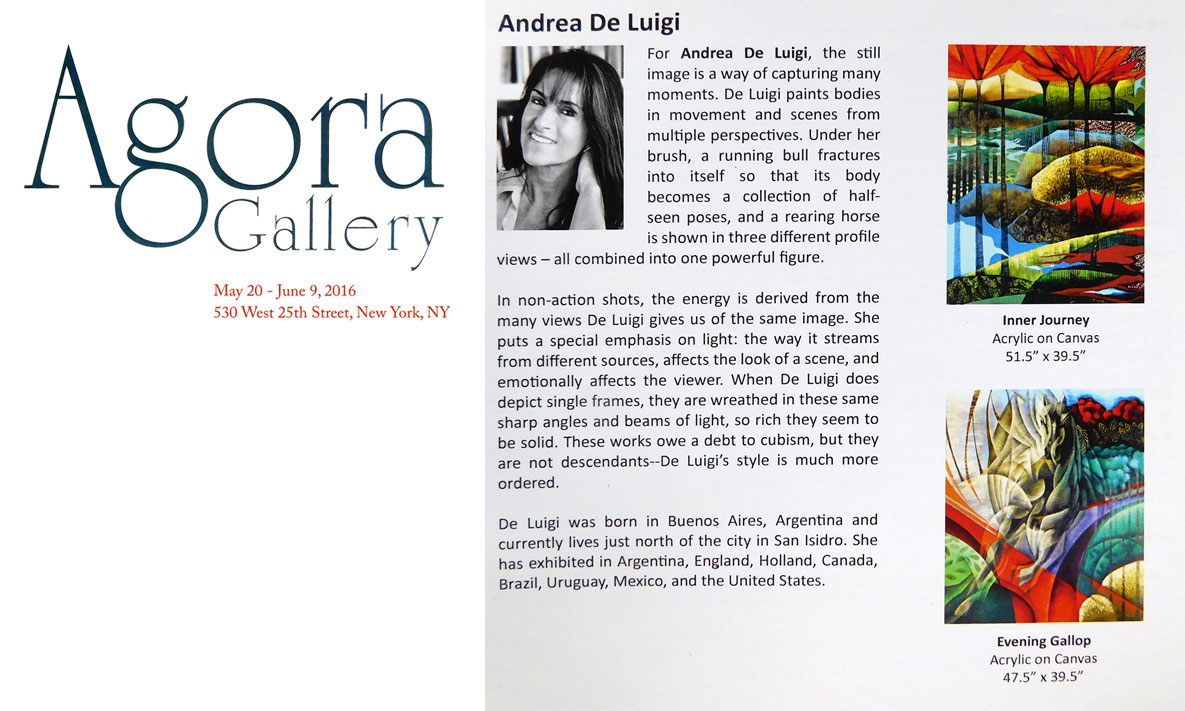 ---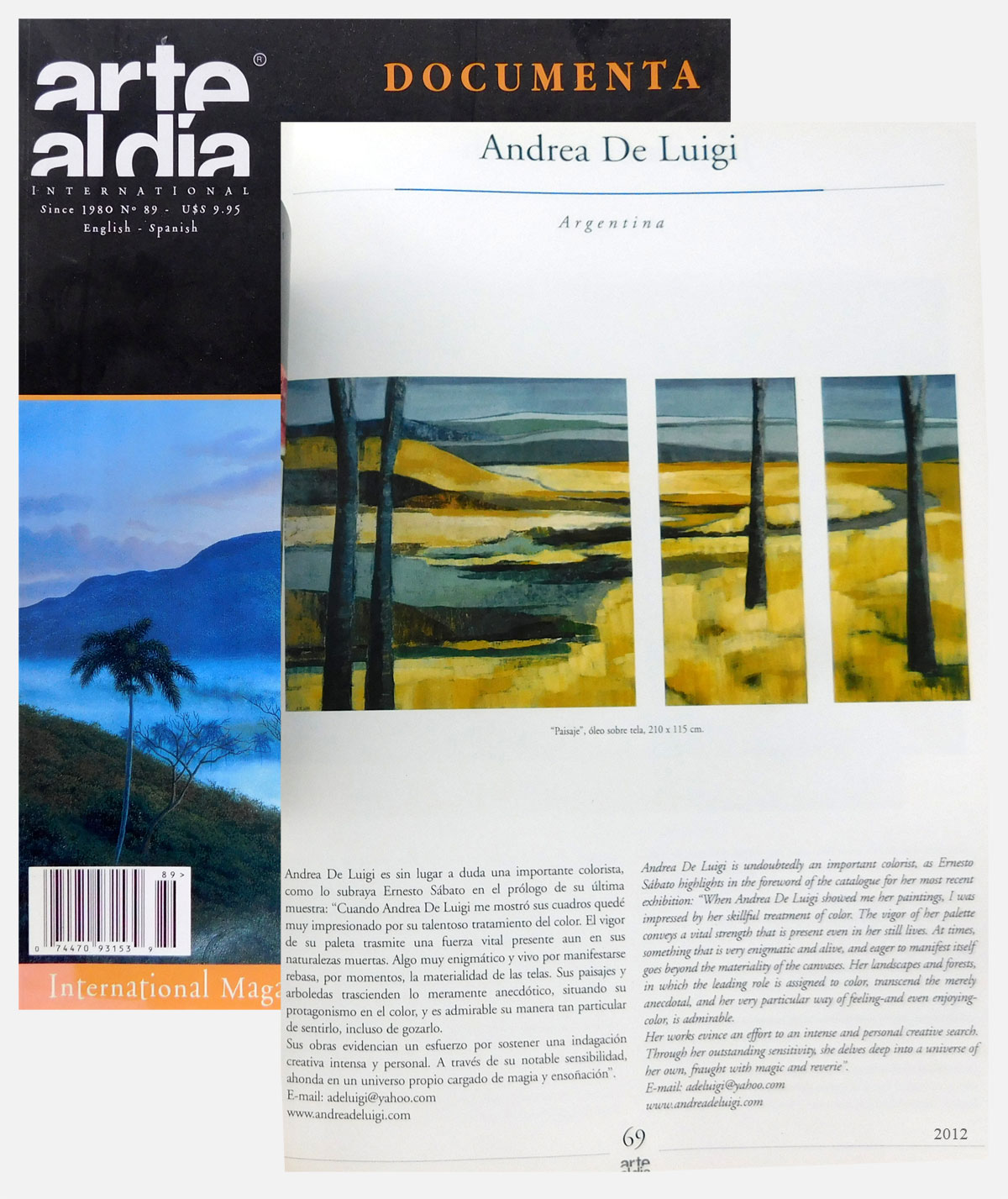 ---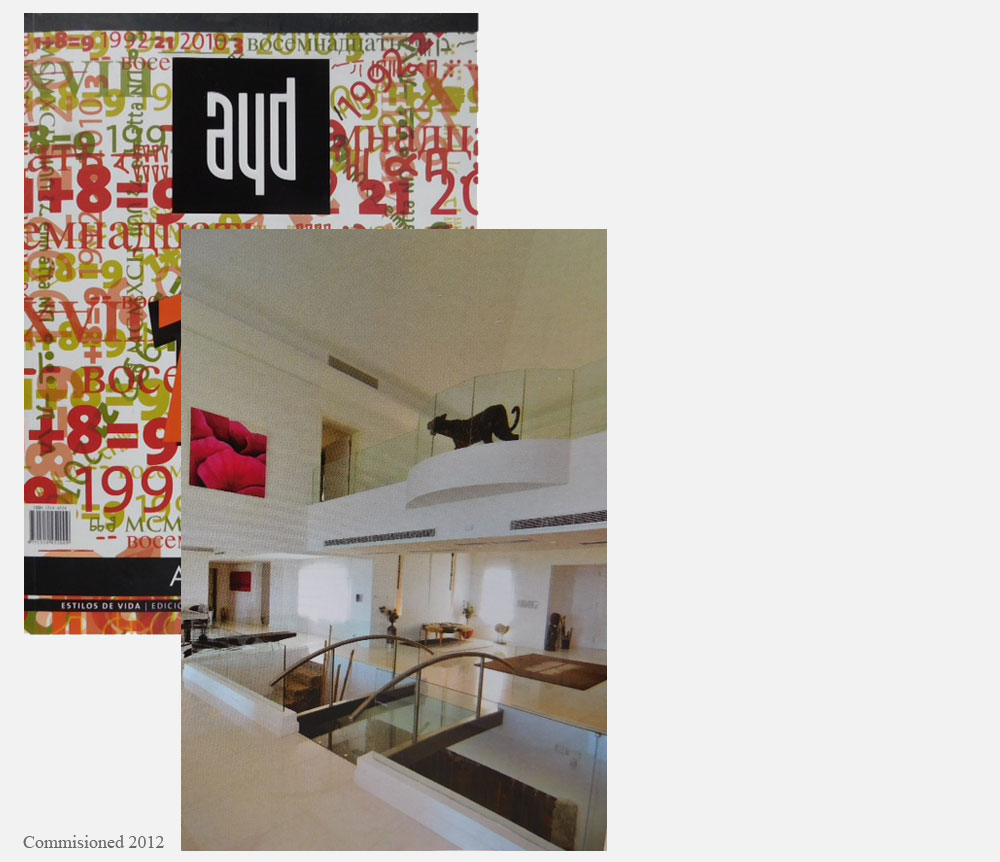 ---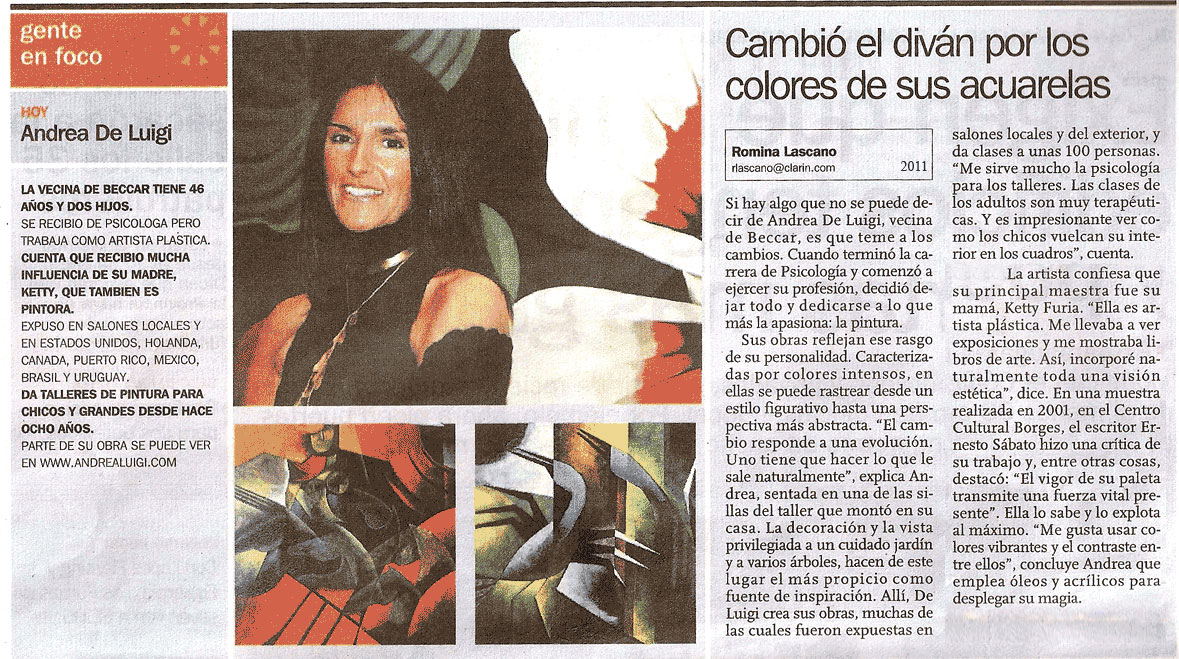 ---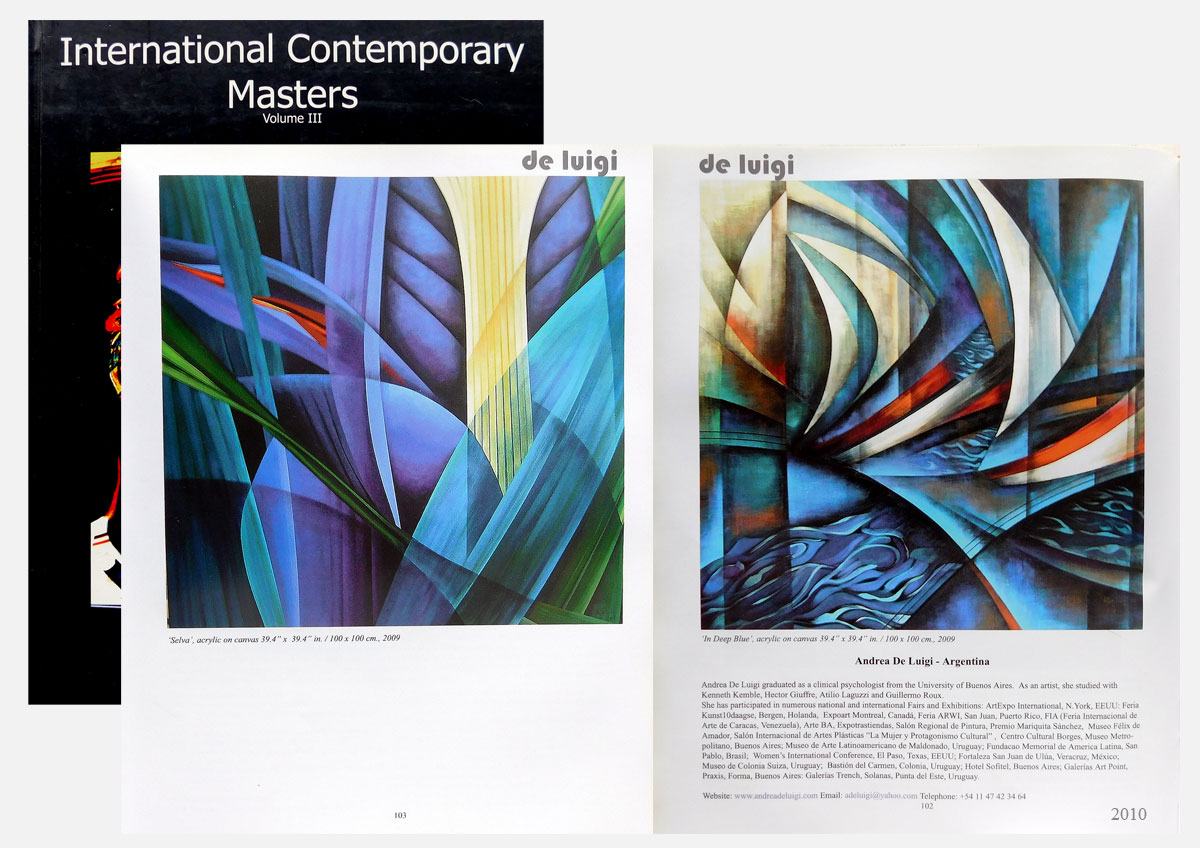 ---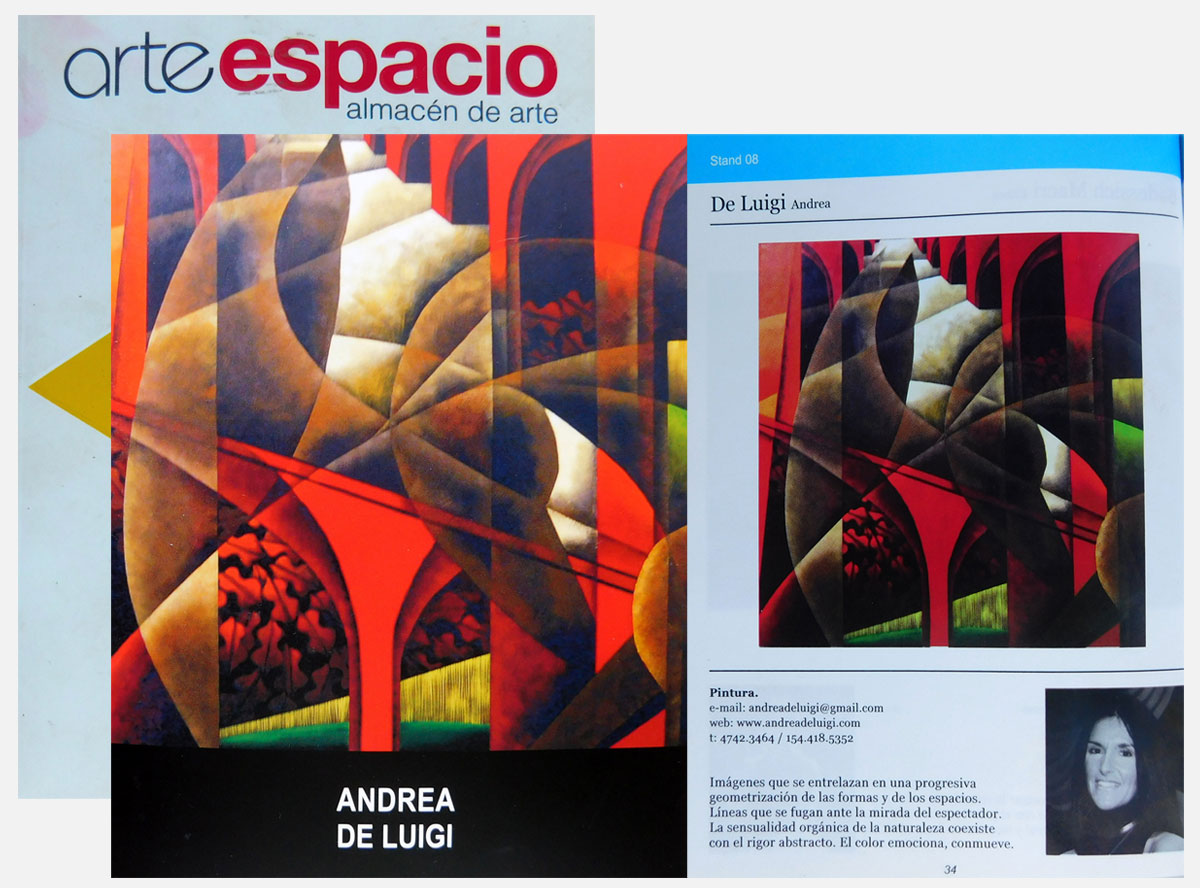 ---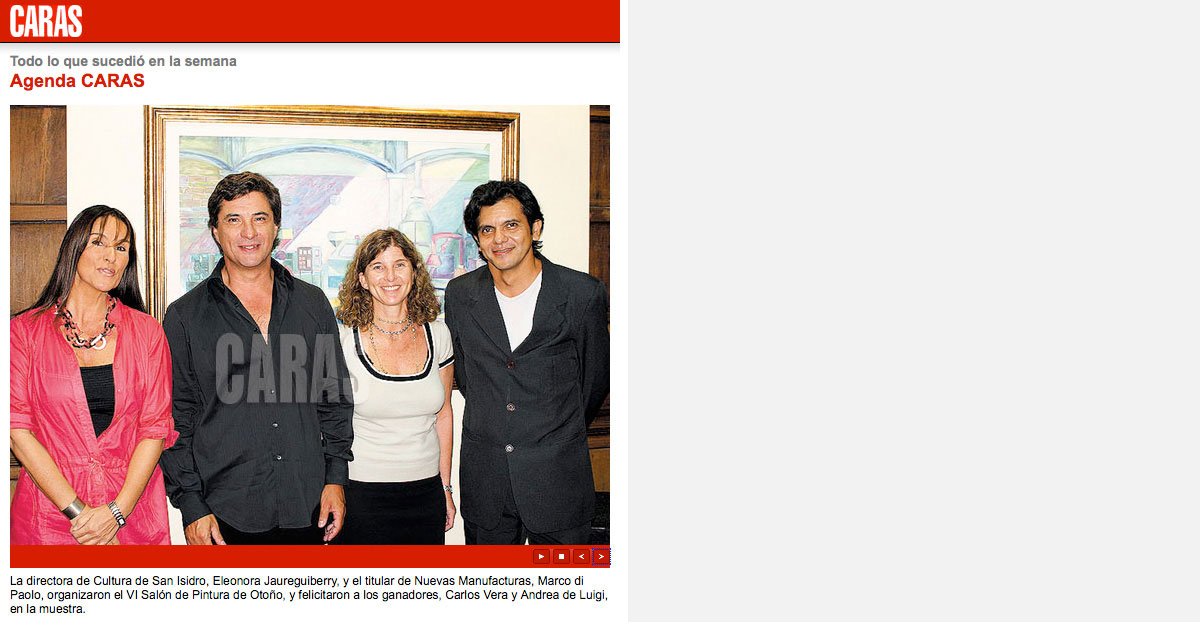 ---

---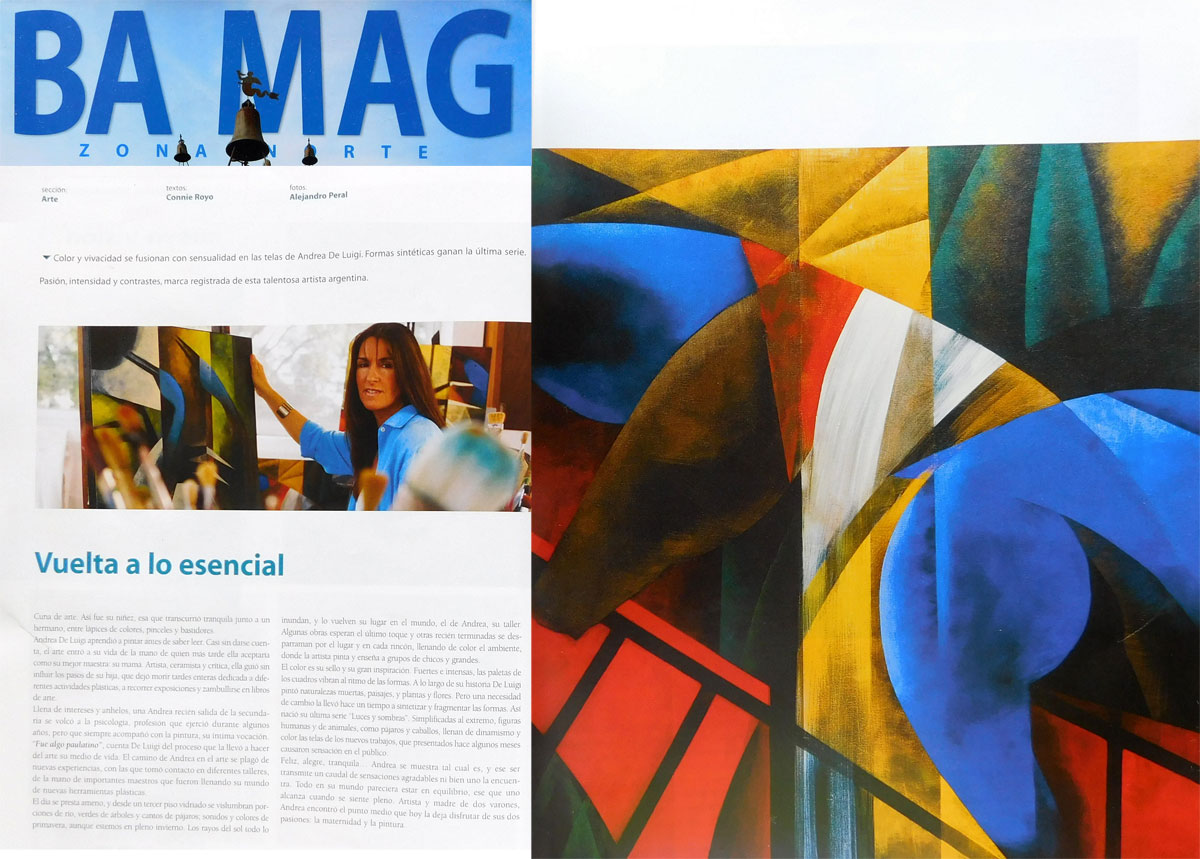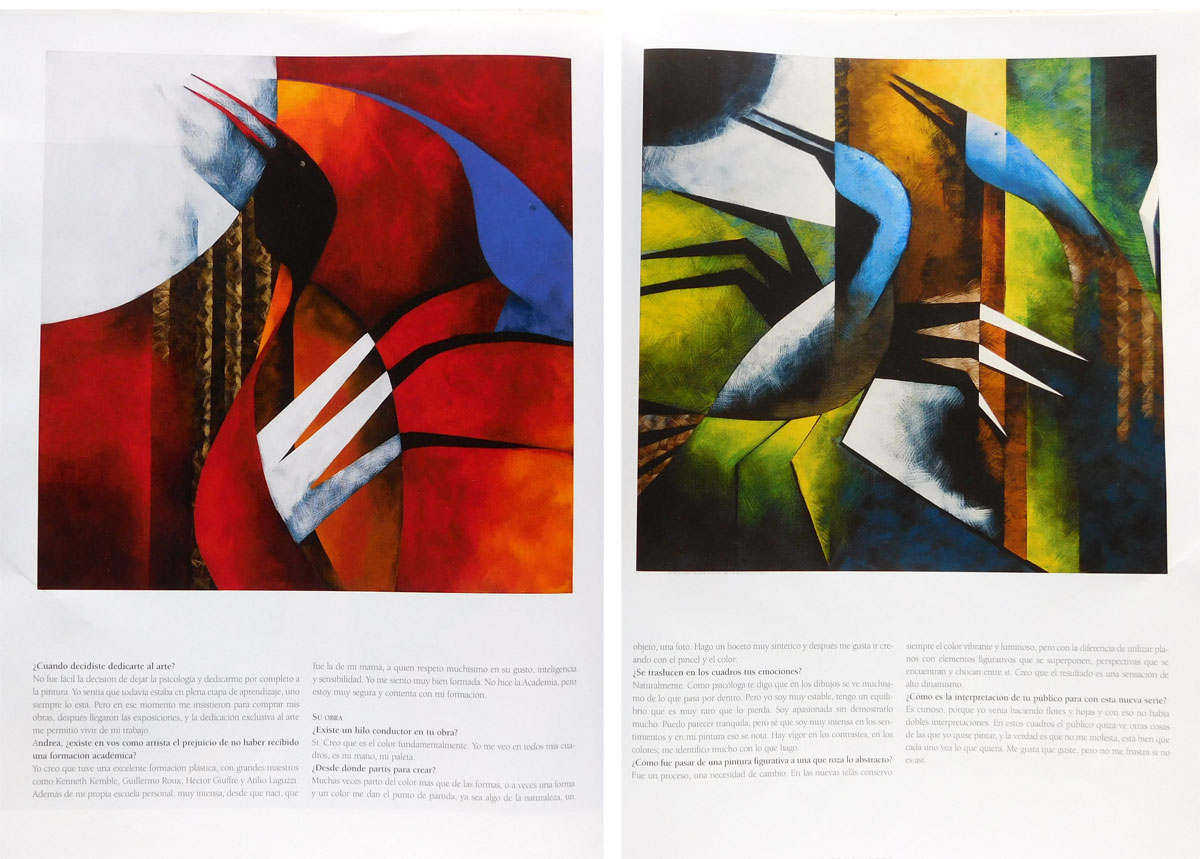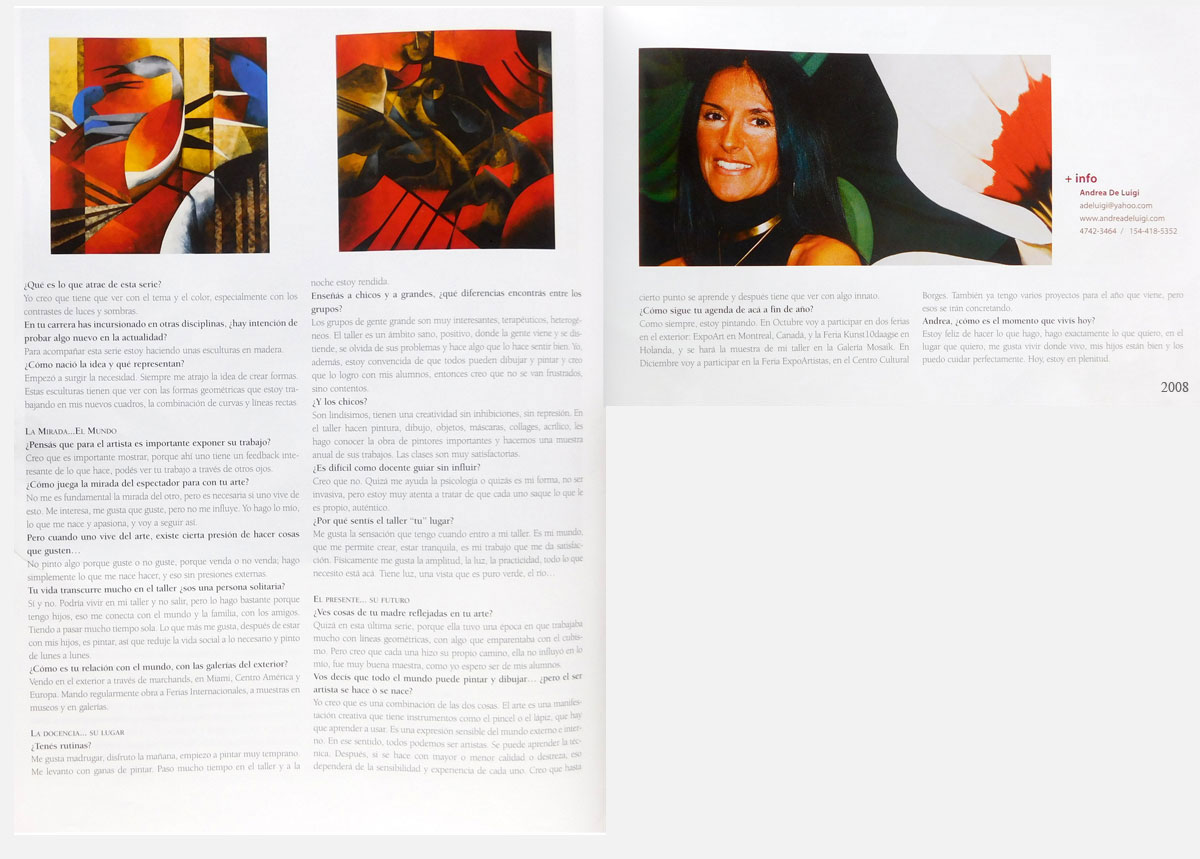 ---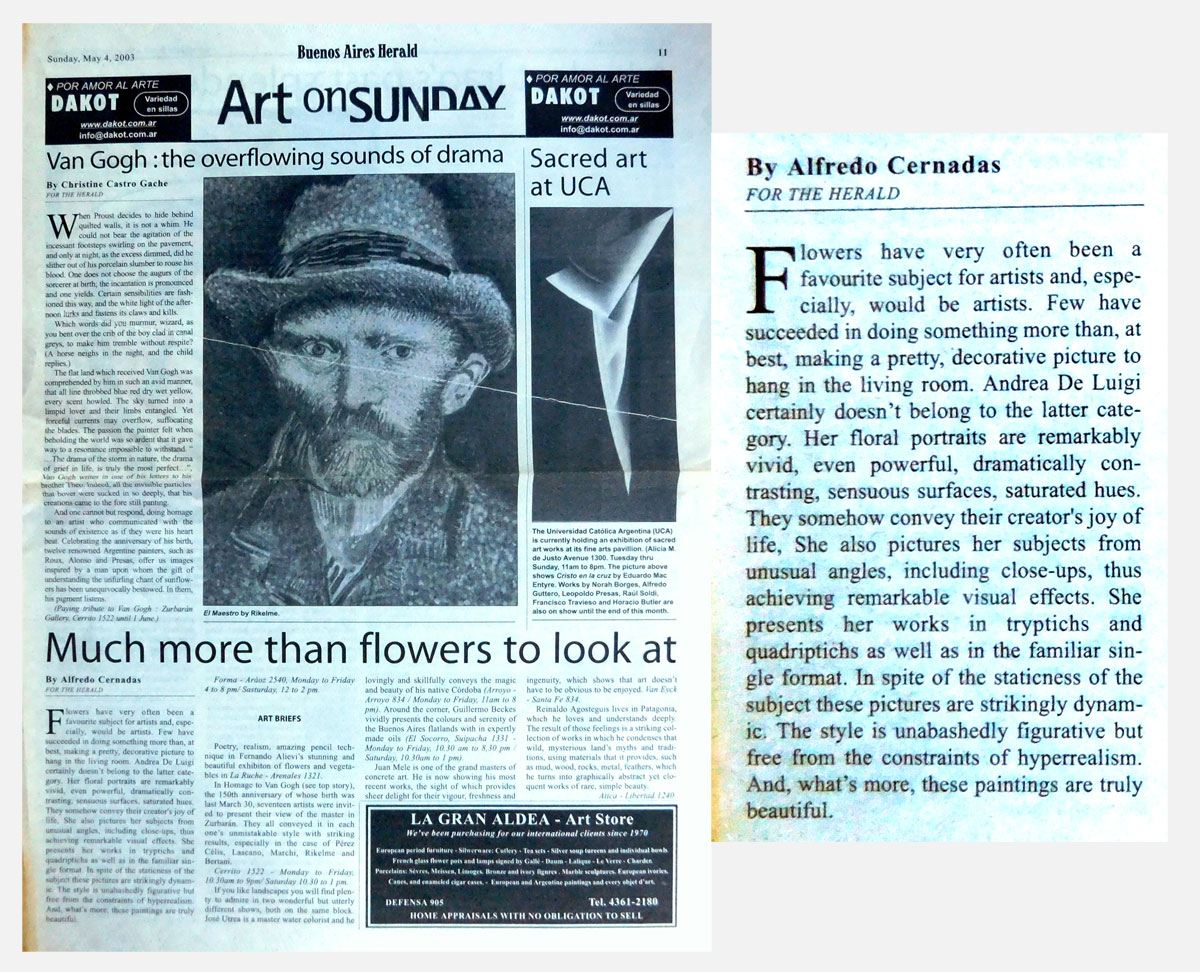 ---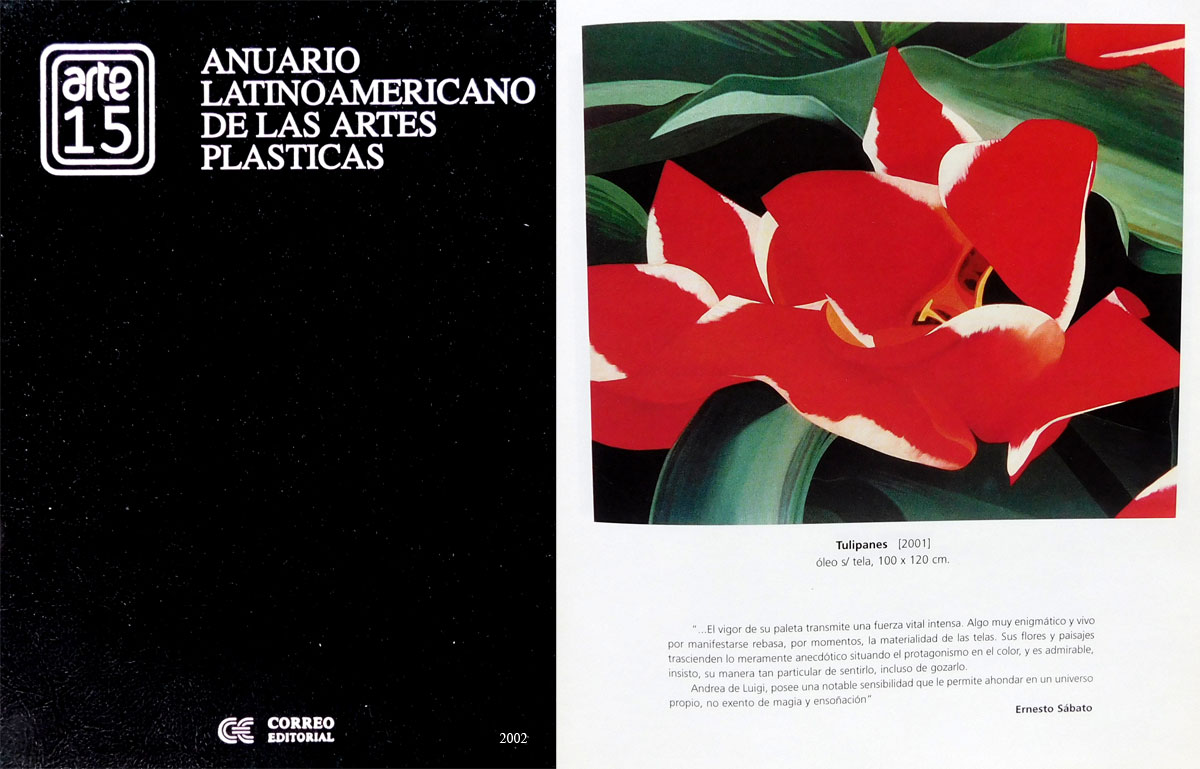 ---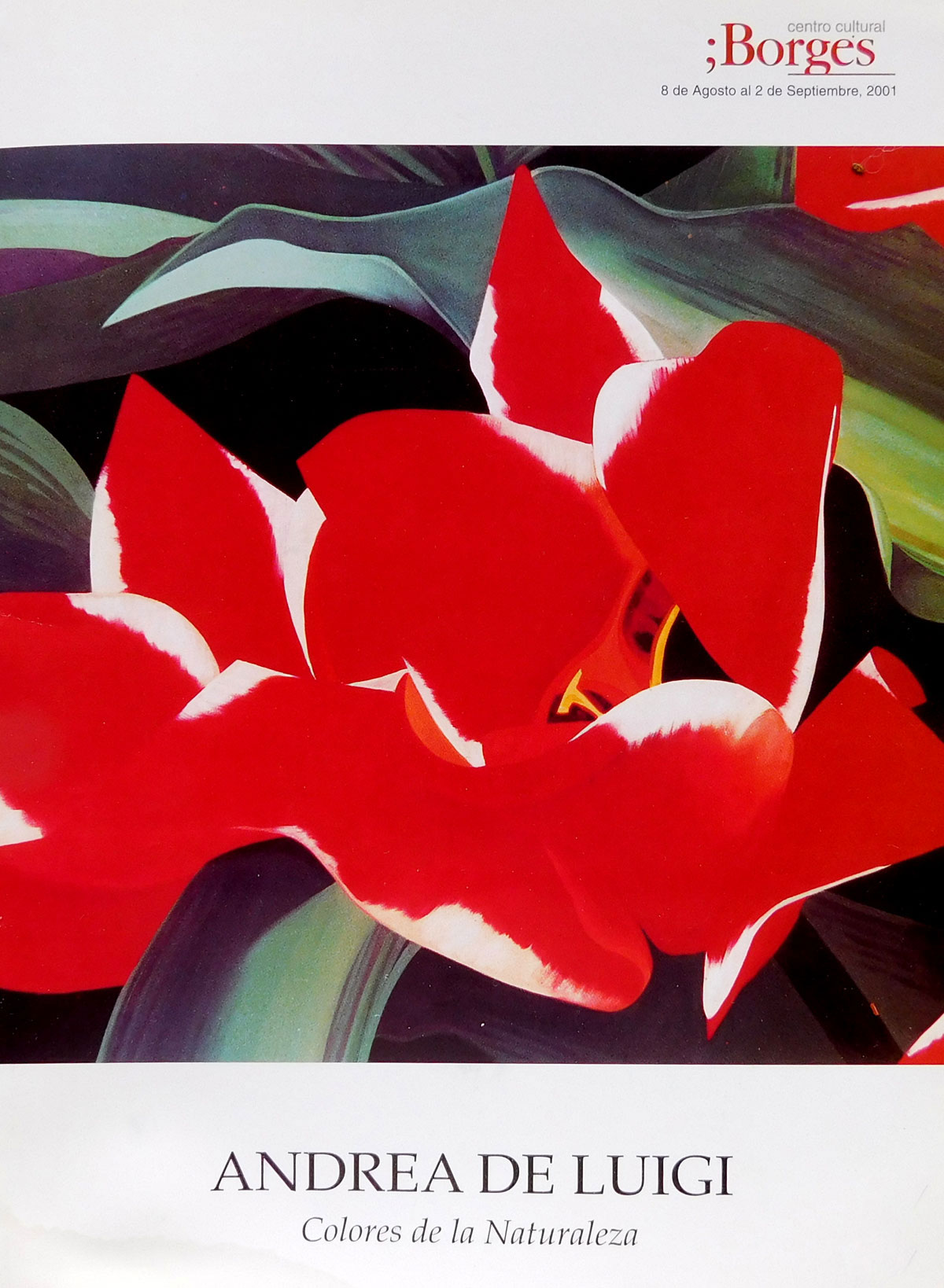 ---
Reviews (Selection
For Andrea De Luigi, the still image is a way of capturing many moments. De Luigi paints bodies in movement and scenes from multiple perspectives. Under her brush, a running bull fractures into itself so that its body becomes a collection of half-seen poses, and a rearing horse is shown in three different profile views – all combined into one powerful figure.
In non-action shots, the energy is derived from the many views De Luigi gives us of the same image. She puts a special emphasis on light: the way it streams from different sources, affects the look of a scene, and emotionally affects the viewer. When De Luigi does depict single frames, they are wreathed in these same sharp angles and beams of light, so rich they seem to be solid. These works owe a debt to cubism, but they are not descendants--De Luigi's style is much more ordered. Agora Gallery | 2017 | New York
---
When Andrea De Luigi showed me her paintings I was very impressed by her skillful treatment of color. The intense reds, the green and blue tones, the depth of the violets. The vigor of her palette conveys a vital force that is present in all her work. Something very enigmatic and alive, thriving to manifest itself goes beyond the materiality of the canvas. Her landscapes and forests, in which the leading role is assigned to color, transcend the merely anecdotal, and her very particular way of feeling, even of enjoying color, is admirable. Ernesto Sábato | 2001 | Centro Cultural Borges
---
Andrea De Luigi is undoubtedly an amazing colorist. Drawing is firm, form is clear. Her work is a homage to the fundamental role of color, that is, for many, the essence of visual art. Rafael Squirru | 2001 | Arte al Día
---
Design and color at their most elaborate delicacy, since prodigious are the visual virtues of this refined artist. Her achievements are comparable to those of her elevated teachers. Her work shows perfect and admirable making and inspiration. César Magrini | 2002 | Galeria Forma
---
Much more than flowers to look at

Flowers have very often been a favourite subject for artists and, especially, would be artists. Few have succeeded in doing something more than, at best, making a pretty, decorative picture to hang in the living room. Andrea De Luigi certainly doesn't belong to the latter category. Her floral portraits are remarkably vivid, even powerful, dramatically contrasting, sensuous surfaces, saturated hues. They somehow convey their creator's joy of life. She also pictures her subjects from unusual angles, including close-ups, thus achieving remarkable visual effects. She presents her works in triptychs and quadriptychs as well as in the familiar single format. In spite of the stillness of the subject these pictures are strikingly dynamic. The style is unabashedly figurative but free from the constraints of hyperrealism.

And, what's more, these paintings are truly beautiful.

Alfredo Cernadas | 2003 | Buenos Aires Herald
---
Andrea De Luigi has an excellent plastic education. The strength of her drawings, and the refinement and conceptual clarity of her paintings, come from those great masters. As an art critic with so many years of experience as I am, I congratulate her for the integrity of her work, and the beauty of her expressions. Rosa Faccaro | 2003 | Galeria Forma
---
�Her works evince an intense and personal creative search. Through her outstanding sensitivity, she delves deep into a universe of her own, fraught with magic and reverie. Arte al Dia Documenta | 2002
---